Fundraising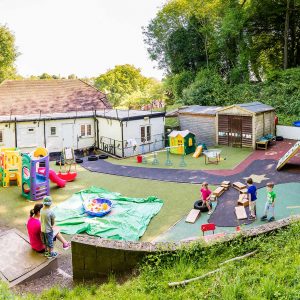 Marlow Bottom Pre-School is a charitable, non-profit making organisation and fees alone do not provide all the funds we need continue to offer all the vital equipment required to provide a wide variety of activities for the children.
Therefore we hold a number of varied fundraising events over the year in order to raise money that goes towards running costs, the purchase of new equipment and improvements to the pre-school.
It also enables us to provide a free healthy eating initiative for all the children. Every day, we get a variety of fruit and vegetables. The children assist the staff in preparing the food for all the children to eat at snack time. Not only does this programme provide healthy eating snacks for the children but it also encourages them to develop some very important life skills. This scheme costs the pre-school about £1,000 per year.
Funds can help us to provide valuable resources to ensure we can offer our staff essential or necessary training which isn't always funded by the local council. It also allows us to fund extra staff hours for when we may need to provide important one-to-one time for any of our children who may need it for whatever reason.
Typical fundraising events that we run are our Children's Halloween Party and Christmas Bazaar, sponsored activities for the children to take part in and quiz nights or race nights for the adults to take part in. We also look for other fundraising initiatives that don't always require people digging into their pockets – for example we recycle clothes and books – your unwanted items can raise funds too!
Please keep an eye on our events page for our latest fundraising activities and look at the other pages under this section for more information about our fundraising partnerships, initiatives and ways in which you can get involved.
AmazonSmile
Shop at Amazon through AmazonSmile. The same products and prices but Amazon donates a percentage of eligible purchases to pre-school. Log on with your Amazon account details and when asked to select your charity, search for Marlow Bottom Pre-school (remember the hyphen).
Easy2Name
For all sorts of name labels, ideal for pre-school and school. Please quote Marlow Bottom Pre-School CIO when placing your order.
Wycombe Lotto
We have joined the Wycombe Lotto, which is local to this area and local charities are supported. 50% of tickets sold from our Lotto page go directly to us.
Bag2School
They work in partnership with Schools, Businesses, Community Groups, Local Councils and Charities to help raise funds from your donations of unwanted clothes.
Help us raise funds for FREE when you shop online!
Easyfundraising is a brilliant way to raise money for Marlow Bottom Pre-school CIO. Shop online from over 2,700 retailers and they'll give a donation every time you buy something, at no extra cost.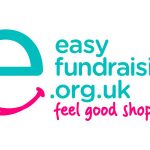 You can raise money for the pre-school by doing your normal online shopping via easyfundraising.org.uk. Every time you shop, you earn a donation for the pre-school and it won't cost you an extra penny. And if you install the Find & Remind toolbar when signing up you don't even have to remember – you'll be reminded each time you visit the retailers involved, of which there are over 2,000 including Amazon, John Lewis, eBay, Next and Tesco.
They will donate a small percentage of what you spend to us to say thank you for shopping with them. It's a really simple process, all you have to do is:
Register at www.easyfundraising.org.uk.
When you're asked to choose your cause, select Marlow Bottom Pre-School – Buckinghamshire.
Get shopping – it couldn't be easier!
We do already have a small handful of supporters who are shopping online and raising money for the pre-school but this is something that could be done so easily by everyone! Please register, it costs you nothing!
Get Involved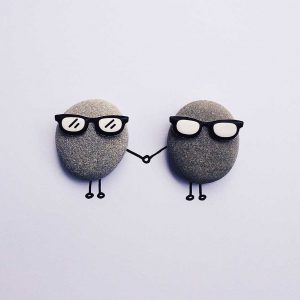 The efforts that everybody makes in organising and participating in our events in order to achieve our fundraising targets is very much appreciated. Here's just a few ways in which people have helped or got involved in the past that hasn't involved handing over your hard earned cash….
If you would like to help or be a part of our Fundraising Team in any way or have any questions or queries relating to any of our fundraising campaigns, then please contact Tina Horler our Manager on 07592 388723.
Ways That You Can Help Your Pre-School
Can you donate toys, games, sweets and unwanted gifts?
We are always looking for items such as small toys, games, sweets etc. for tombolas and raffles that will run throughout the year. Please keep any small unwanted gifts or contents from party bags for example and give them any time to a member of staff.
Could you donate something we could use as a prize?
Can you make our events more enjoyable?
Can you help to promote fundraising?
Can you give us a little bit of your time at our events?
Can you donate any supplies?