Autumn Term 2019 Newsletter
The start of every new term is always exciting but especially the Autumn term, when our little ones in the Spring have grown tall over the Summer holidays and are now our big children, and new little faces join us on their first big step to independence.
Our first day back is Friday 6th September 2019, 9am to 3.30pm, and we look forward to seeing the children and hearing all about their summer.
On Thursday 5th September we open at 10am for a drop in "Coffee morning" for the new parents and children. They meet the staff and can ask any first day questions, and it is a good opportunity to be able to chat with other new parents at the start of their journey together through the school system. Each parent gets to meet the member of staff who is allocated as their child's teacher and who will work closely with the parents or carers to ensure their child feels secure and confident to play.
Our theme for September 2019 starts with "All about us" and the children will think about their favourite things, their families and pets. We will also be talking about the summer holidays and hear how the children have spent their time. We will explore our environment with walks to the local shops and park, and our weekly Forest School sessions will resume in the nearby woods.
Come and join in with the fun!
Our Committee Meet and Greet/AGM evening is on Thursday 19th September at 8pm in the Village hall – all parents are welcome. This is a chance to meet the staff and existing Committee and find out a little more about the important role (big or small) each parent can make in running your child's pre school.
---
Summer Term 2019 Newsletter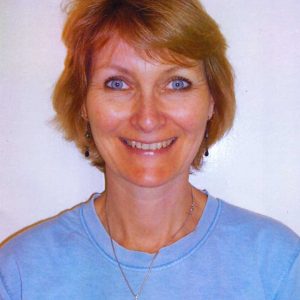 Hello and Welcome Back!
We hope that you all enjoyed the amazing sunny Easter break.
Thank you to everyone who joined us for our Easter concert at the end of term to hear the children singing. It is always special for them to perform in front of a real audience and they put on a good show.
Our topic this short half term is "Minibeasts". We will be exploring Caterpillars, Butterflies, Spiders, Ladybirds and Snails and this will link with our preschool outing to Shortenhills Environmental Centre on Thursday May 2nd with activities organised to compliment the story "The Hungry Caterpillar". Please note: The pre-school will be closed on Thursday 2nd May.
New to preschool this term is "Yogababes". Two members of staff have been recently trained to deliver a burst of calming yoga to the children during our group time activity. Stop and breath!
Rugbytots continues to be a favourite monthly activity for preschool. Our annual Open Day "Enchanted Forest" will be held on Sunday 28th April 2pm to 4pm. This is an opportunity for us to showcase our pre-school and gives new and existing families a chance to visit and share our fun packed session. There will be lots on offer to enjoy including craft activities,
garden play, refreshments and a chance to have a relaxed chat with the members of staff.
The Forest School session will continue this term on Tuesday 7th May in the afternoon for a six week period. A new group of children will enjoy this amazing learning experience and will receive a letter with the full details including what clothing is required.
On Monday 29th April "Tempest photographer" will be returning to preschool to take individual children's photographs (siblings welcome.) The photographer will be here 9am to 11.30am and 12.30pm to 1.30pm.
Thank you for your donations of unwanted clothing for our "Bags to school" fundraiser. You may use normal black bin liners for clothing if you have used the original bag we provided. The collection is early on Wednesday 1st May so please bring bags in by Tuesday 30th April or before the school run on 1st May.
Preschool closures: School trip: Thursday 2nd May.
Bank holiday Monday 6th May.
Election Day Thursday 23rd May. (The hall is used as a voting station and this is a late date election we have only just been made aware of. We will update you if this changes.)
We look forward to seeing you and your family, and having lots of fun in the summer sun at preschool!
On behalf of the whole team, thank you again for all your continued support.
Tina Horler, Paola Maher, Helen Lewis and the team.
---
What a Year We Have Had!
We wanted to thank each and everyone one of you for all the support you have shown us with our fundraising efforts. We have been able to complete the soft surface flooring in the back garden, mend the leaking shed roof and continue to supply a healthy snack for the children each day.
Thank you very much from all the Committee, the Staff and most importantly, the Children. It really does make a difference to the experience they have with us here at Pre-school and the facilities we can offer them. And we hope you can see evidence of that in and around the Pre-school. THANK YOU SO MUCH ONCE AGAIN!
The Best Bit...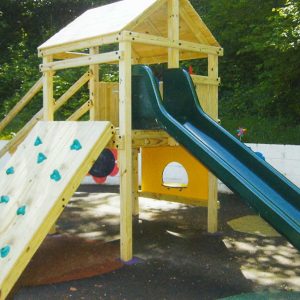 …has really got to be the new climbing frame in the garden of the Village Hall. It was purchased in May 2014 using our hard earned fundraising money and a cash boost of £980.00 from Wycombe District Councillors for the area, Dominic Barnes and John Richards. We were able to get it installed in time for our Open Day in May and we were joined on the day by both Councillors and the Bucks Free Press for it's 'Official Launch'. We must thank the Village Hall Trust for giving us the go ahead to install it and we think the children may have had their money's worth already. It's a great success and all the children can benefit from it every day.
Active Kids!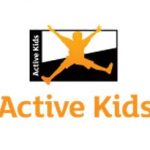 Last terms Sainsbury's school voucher items are in. We now have new balls, new play food, a garden teepee, a zig zag tunnel, large foam dice, hedgehog stones, bean bag scarves and a foam rugby ball. Lots of things to get our children up and moving. A big Thank You to the parents who brought in their vouchers!

Please Bring a Bag to School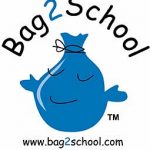 We had another successful year of clothes and textile recycling and raised over £200 from our two collections (November & April). We will plan another two dates for the next academic year so please don't throw anything away. In the meantime, it's important to visit their website to check what they do and don't accept.
Easy-Peasy Fundraising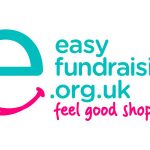 You can raise money for the Pre-school by doing your normal online shopping via easyfundraising.org.uk. Every time you shop, you earn a donation for the Pre-school and it won't cost you an extra penny. And if you install the Find & Remind toolbar when signing up you don't even have to remember – you'll be reminded each time you visit the retailers involved, of which there are over 2,000 including Amazon, John Lewis, eBay, Next and Tesco.
They will donate a small percentage of what you spend to us to say thank you for shopping with them. It's a really simple process, all you have to do is:
Register at www.easyfundraising.org.uk.
When you're asked to choose your cause, select Marlow Bottom Pre-school – Buckinghamshire.
Get shopping – it couldn't be easier!
We do already have a small handful of supporters who are shopping online and raising money for the Pre-school but this is something that could be done so easily by everyone! Please register, it costs you nothing!
Where Does it All Go..?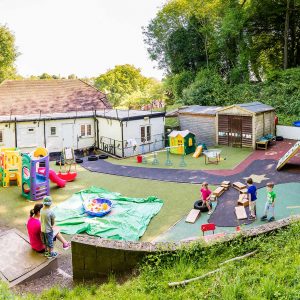 You will no doubt be wondering where and what we spend all our fundraising money on? And it's a very good question! Obviously the Climbing Frame was a massive purchase for the Pre-school and it did cost £3,800. We've also made some other big improvements to the outdoor space in recent times such as the large digging beds, small planting border and chalk boards. Please also be reminded that we do fund the children's daily snacks – fresh fruit and vegetables which can cost up to £1,000 per year. And who can forget those lovely days out the children have enjoyed to the Shortenhills environmental centre. The staff have also purchase some other nice new toys and pieces of equipment. A full report of what has been spent this academic year will be given at the AGM in October.
And what are our future plans..? We would welcome your thoughts and suggestions on improvements to the Pre-school and you can either speak to Mrs Horler or please do come along to one of our very informal Committee Meetings and have your say. Everyone is always very welcome.
HELP IS ALWAYS NEEDED! 🙂
The Fundraising Team has always been a very small one. If you would like to get involved, there are lots of things, big and small, that you could assist with. More hands really do make light work so please consider getting involved. Speak to Tina Horler at Pre-school. Thank You!